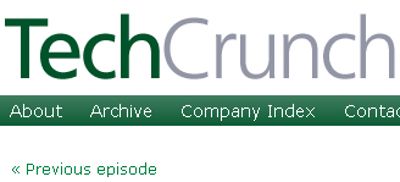 On June 11th, weblin will join the German TechCrunch / twidox Web2.0 meet-up in Berlin.

Represantatives of a whole line-up of young and well-known projects from Germany will appear.

Indeed, at the same time it's the 3rd Birthday of TechCrunch. The famous weblog's articles have been published by several international print medias such as the Wall Street Journal or the Financial Times.